Chevrolet Silverado 3500HD: Tough and Tenacious
The Chevrolet Silverado 3500HD is a pickup truck that's designed to impress. Not only does it come with sleek, bold lines and rugged tires that can withstand all types of terrain, but it also boasts a towing capacity of 35,500 pounds. Its engine is just as impressive as its payload, too. It's a V8 engine with 401 horsepower, so you'll always be able to get where you need to go. The Chevrolet Silverado 3500HD also offers a 10-speed transmission with all sorts of driver controls to help you customize your experience on the road. If you think that you might be interested in the Chevrolet Silverado 3500HD, don't be afraid to contact us at Jones Chevrolet Lexington. We have showrooms right in Lexington, TN where you can see, touch, examine and even test-drive these remarkable vehicles. Once you...
Versatile Features of the Chevy Camaro
The Chevy Camaro is an iconic sports car that has been around for generations. It helped to start the muscle car movement and now it is one of the best American-made sports cars you can buy. The Chevy Camaro is extremely versatile, which makes it a great first sports car. The Camaro is easy to control around the streets of Lexington, TN while still being a blast around twisty roads. The Camaro can come as either a coupe or a convertible depending on if you want a more rigid driving experience or you want to have some drop-top fun in the sun. You can also get the Camaro with a dual-mode exhaust which is quiet when you want it to be and loud the rest of the time. Our team at Jones Chevrolet Lexington can help you find the Camaro that best fits your needs. We can then get you behind the wheel...
Staying Connected With Technical Comforts In The Chevrolet Suburban
When you're driving a Chevrolet Suburban, you clearly know that there's plenty of room for your passengers and cargo that you need to haul in Lexington, TN. There are also quite a few technology features in the SUV. Passengers in the rear seats have their own entertainment system so that they stay occupied while you're driving. Apple CarPlay and 4G Wi-Fi are included in the vehicle, making it easy to stay in touch with emergency contacts. You can access maps, messages, and other information on your mobile device on the navigation screen. Android Auto is a feature that allows you to access the music and other sounds that you have on your Android device right inside the vehicle. The power liftgate and the tri-zone climate control system provide added comfort, especially if there are several ...
Drive With Peace of Mind in the Chevrolet Trax
At Jones Chevrolet Lexington, we are dedicated to helping our Lexington, TN customers find the perfect vehicle, and if you're looking for a compact SUV, the Chevrolet Trax is getting plenty of attention for good reason. With the Trax, you can ride with ease thanks to its suite of safety features. Front Pedestrian Braking and Forward Emergency Braking are available with the Trax. Front Pedestrian Braking will alert you when a pedestrian is in your path and can apply the brakes if you don't respond in time. Forward Collision Braking scans the road ahead for imminent collisions and can apply the brakes to help reduce the intensity of the collision. This feature can also warn you if you're following a vehicle too closely. Lane Change Alert with Side Blind Zone Alert lowers the chance of lane-c...
The New Impala Combines Quality With Classic
Looking to buy a new car that has all the cool tech features of today? The popular Chevrolet Impala is a full-sized sedan that has everything you need and more, keeping classic a thing while adding the goods you need to stay in the loop.
Like providing an available wireless charging system, so you don't have to fumble around with cables while you drive. Or how about all of the safety features the Impala comes equipped with, like available forward collision alert and forward automatic braking? At Jones Chevrolet Lexington we think you will be surprised to see all of the new features this Impala has to offer. If you live in the Jackson area, come on down to Lexington where you will have a blast learning about all of the functions the new Chevy Impala is capable of! And don't forget to take ...
Chevrolet Suburban: Powerful SUV With Nine Seats
The Chevrolet Suburban is popular among families in Lexington that seek comfort, convenience and power from modern sport utility vehicles. This full-size SUV is available at Jones Chevrolet Lexington with two V8 engine blocks, which both claim the latest EcoTec3 technology. The fuel economy of this Chevy model is managed by the Active Fuel Management, which is intelligent enough to turn off some cylinders when the wheels don't move.
If you're eager to embark on off-road trips in the Suburban, get the optional Autotrac transfer case. By locking and unlocking the rear wheels, this patented hardware maximizes traction on rough trails. The Hill Descent Control applies enough braking force to stabilize the vehicle on steep gradients. When rolling on relatively flat surfaces, this Chevy SUV is ...
Drive Safely With the Buick Encore
With all of the other features of a vehicle that are designed for fun, some of the most important features in a vehicle are the safety features. We at Jones Chevrolet Lexington look at the 2019 Buick Encore as one of the safe vehicles for drivers that are more concerned with their trip on the road.
One of the factors to a safe ride is staying within the lane. The Buick Encore helps with staying in the lane with the Lane Departure Warning feature which is available for the Buick Encore. If you are drifting out of your lane, then the Encore will provide you with the warnings that are necessary to keep you in your lane.
Another potential hazard on the road is a collision. If you are about to get into a crash, the Forward Collision Alert will do everything that is needed in order to let you ...
Efficiency of the Chevrolet Volt
The new Chevrolet Volt is garnering a ton of attention now days. This plug-in hybrid has become a fan-favorite among vehicle enthusiasts of all ages. This pint-sized automobile provides an enjoyable ride, and it hosts functional features that your passengers will love.
This plug-in hybrid has a wonderful exterior thanks to its bold contours. These contours do a great job of giving the car some depth, especially from a side angle. There are two trims to choose from, including the LT and Premium. Leather-appointed seats can be found on the interior as well as seating for five individuals. Chevrolet has hit the ball out of the park with this one as this hybrid vehicle offers push-button start, heated-front seats, a leather-wrapped steering wheel and a bold touchscreen display. In addition to ...
Be Safe With the 2019 Chevrolet Silverado 3500 HD
While it is fun to drive vehicles such as the 2019 Chevrolet Silverado 3500HD, we at [DEALER] are focused on the safety of our customers. Therefore, we made sure that the 3500HD has some safety features that are going to make driving a lot safer for the driver and the passenger.
One feature that makes driving safer for passengers and drivers is the lane departure warning. When driving, it can be easy to drift out of the lane. The vehicle lets you know when you are drifting out of the lane so that you will be able to correct it.
Another safety hazard to look for is when you are parking in the vehicle. The 3500HD has the rear park assist which makes it easier for you to park in reverse. Among the features you get is detection of objects in proximity to the vehicle in order to keep from getti...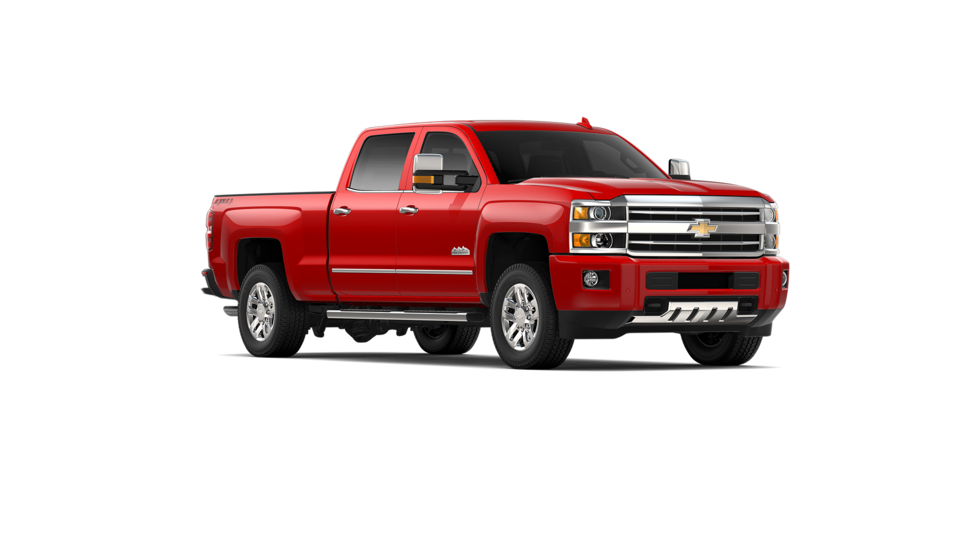 Headline: Explore the Performance Features of the Chevrolet Trax
At [DEALER] in [CITY], you're going to love the performance features found inside of the Chevrolet Trax. It's capable of delivering quite the experience to you anywhere you want to go. You'll soon see why it's a popular small SUV to drive around town in.
The turbocharged ECOTEC engine is 1.4-liters and gives you an impressive amount of performance on the highway. It's also going to provide you with an impressive amount of fuel efficiency at an estimated 31 miles per gallon on the highway.
The Trax comes as a FWD standard, though it is available in AWD. Choosing the all-wheel-drive system will help you to gain the needed traction when you're dealing with various road conditions. Whether you're driving through rough terrain, ice, or rain, the AWD version may be what you need to feel a bit mo...
Affordable, Functional, and Stylish Chevrolet Trax
Here at Jones Chevrolet Lexington, we live by the old saying "Big things come in small packages." The Chevrolet Trax is that proverb exemplified. Affordable, easy on the eyes and fun to drive the Chevrolet Trax is the epitome of a compact SUV. Thanks to its sleek lines, excellent MPG and plenty of cargo space, the Trax is both stylish and functional.



With a starting MSRP of $21,300, the Trax boasts an abundance of features for an affordable price. Standard features include a 1.4L Turbo ECOTEC 4-cylinder engine that produces 138 horsepower and 148 lb-ft of torque. Its fuel economy of 26 city MPG and 31 highway MPG, makes it an excellent ride for urban commutes.



Inside the cabin, you will be greeted to a 7" infotainment 3 diagonal color touchscreen which provides navigation, Bluetooth and ...

Feel Secure in Your Chevrolet Sonic at Jones Chevrolet Lexington
When it comes to compact cars, the Chevrolet Sonic is at the top of the list. The Sonic is sought after in Lexington because it was manufactured with the most cutting-edge features in the automotive industry. Would you like to know more about the Sonic? Let's check out a couple of its safety features.



The Sonic is equipped with Forward Collision Alert and Forward Automatic Braking. With Forward Collision Alert, you are warned when you are following a vehicle too closely and when a potential front-end collision is imminent. Forward Automatic Braking can automatically apply the brakes to help lessen the severity of impact, and it can even help prevent impact completely when you are moving at very low speeds.



Lane Change Alert with Side Blind Zone Alert is an available safety feature with t...